Bio-Base Membrane
contain Dupont Tate&Lyle Susterra ®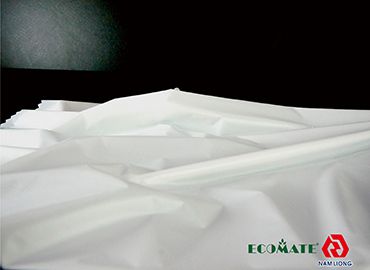 ECOMATE® Membrane
Joint venture formed in 2004 between DuPont and Tate & Lyle to produce Susterra ® 1,3-Propanediol from a sustainable & renewable dextrose source.

DuPont is a world leader in science and innovation across a range of disciplines, including agriculture and industrial biotechnology, chemistry, biology, materials science and manufacturing.

Tate and Lyle is a global provider of renewable ingredients, solutions and services to the food, beverage and industrial customers.

ECOMATE® contain Susterra ® Propanediol made by DuPont Tate & Lyle Bio Products.
100% bio-base Susterra ® is petroleum-free and derived from fermentation process.

---
Press Release
Nam Liong Group participated in the press conference of Tainan Municipal Government

The local enterprises of Nam Liong Group, in the fierce international competition environment, still adhere to the business philosophy and development ambition, not only show their proud...

Read More

Nam Liong and a number of banks joint credit signing ceremony

June 20, 2018
The total amount of the Nam Liong Global Corporation,Tainan Branch. sponsored by the Land Bank was NT$750 million, and the fundraising case was completed. The signing ceremony...

Read More

2018 Taipei Cycle

Nam Liong Global Corporation,Tainan Branch is going to attend 2018 Taipei Cycle to present foam composite materials.

Read More