Super Thin Neoprene / Thin Rubber Sponge
ZERO X: ZEOR 3, ZERO 5, ZERO 8
Ultra-thin neoprene. Super-thin neoprene.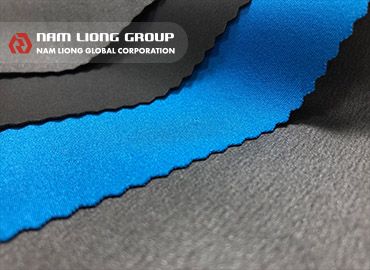 Ultra-thin Chloroprene Rubber sponge with a multi-layer and multi-function material. This was designed for professional swimsuits, which helped swimmers break some records in World Aquatics Championships, in Japanese and Australian international competitions.

Suitable for Functional Swimsuit (Thermal, Anti-UV, Buoyancy, Anti-Jellyfish), Triathlon Suit, Fitness Suit, Surfing Suit, Thermal Clothing, Protective Clothing, Snorkeling Suit, Beach Shorts....etc.

Minimum bulk order quantity: 300 sheets of 50"x80".
Features
Anti-UV: UPF 50+
Heat Retention.
Ultra Thin.
100% Water-Proof (Perforation Process is not Treated).
4-Way Stretch.
Good Tension Strength.
Prevent Stinging by Jelly Fish.
Positive Buoyancy.
Specification
ZERO 3: 0.3mm thick neoprene. One side laminated with the farbic and the other side with special treatment.
ZERO 5: 0.5mm thick neoprene laminated with the fabrics.
ZERO 8: 0.8mm thick neoprene laminated with the fabrics.
Press Release
Super Thin Chloroprene Rubber Sponge

0.3mm Chloroprene Rubber sponge with a multi-layer and multi-function material. This was designed for professional swimsuits, which helped swimmers break some records in World Aquatics Championships,...

Read More

FR Woven - KK-10

Application: Fire retardant gloves, Heat and Fire Resistant Aprons, Welding applications, Refineries, Steel Plants and etc.

Read More

Rubber or Acrylic Adhesive Backed Fasteners

Self-adhesive fastening tape applies pressure-sensitive adhesive on back of tape, we supply two types of glue which are rubber based and acrylic based.

Read More