Sew on Hook and Loop Fastener
Hook & Loop Fastening Tape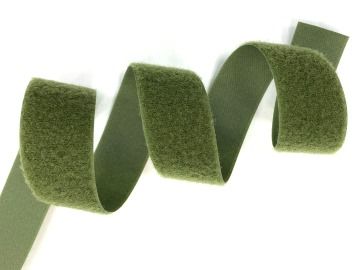 Sew-on hook & loop tapes provide the perfect fastening alternative solution of buttons, snaps or zippers.
Features
Devoted to high quality 100% nylon hook & loop tapes, with 35 years of experience and technics, we are capable of converting fastening hook and loop into multi-functional semi-finished or finished product; such as straps (welding or sewing), back to back (laminating) and logo printing.

Sewon hook and loop fastener is durable for thousands cycles of open and close. With rigid hooks on one side and pliable loops on the other, it provides very good and strong closure ability, making our hook and loop ideal for your daily uses.

★ 100% Polyester hook and loop is available now, with this synthetic material that well known as waterproof, it widely used to produce on outdoor products. (with different MOQ request)

Applications
Casual, luggage, industrial, medical/sanitary.
SPECIFICATION
Color: Regular 35 colors; customized color available.
Length: Regular on 27.5 yards (25 meter) per roll, customized length is available.
Width:
| | | | | | | | | | | | |
| --- | --- | --- | --- | --- | --- | --- | --- | --- | --- | --- | --- |
| mm | 16 | 20 | 25 | 30 | 38 | 50 | 75 | 100 | 115 | 125 | 150 |
| inch | 5/8" | 3/4" | 1" | 1-1/4" | 1-1/2" | 2" | 3" | 4" | 4-1/2" | 5" | 6" |
|   | PEEL STRENGTH | SHEAR STRENGTH |
| --- | --- | --- |
| Mushroom + Loop | ★★★★★ | ★★★★★ |
| Mushroom + B10-2 | ★★★★ | ★★★★ |
| Hook + Loop | ★★★ | ★★★ |
| Soft Hook + Loop | ★★ | ★★ |
| Hook + Unnapped | ★★ | ★★ |
| Soft Hook + Unnapped | ★ | ★ |
Packaging

SPEC./ SIZE
QUANTITY
Roll/ Ctn
TTL QTY/ Ctn
16mm
60R
1500M
20mm
50R
1250M
25mm
40R
1000M
30mm
32R
800M
38mm
28R
700M
50mm
20R
500M
75mm
14R
350M
100mm
10R
250M
125mm
8R
200M