Hook and Loop
Hook & Loop Fastening Tape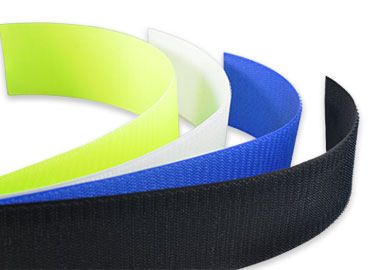 NamLiong sew-on hook & loop tapes provide the perfect fastening solution when sewing on fabrics and can be the substitute of buttons, snaps and zippers.
Features
With over 30 years of experience in manufacturing hook and loop fasteners, NamLiong provides a comprehensive range of products and services including standard sew on, fire-retardant, soft hook, mushroom, unnapped loop, weldable and self-adhesive tape.
Applications
More than standard fastening products, we also provides versatile service for pre-fab strap and converting tape.
Movies




---
Press Release
Nam Liong Group participated in the press conference of Tainan Municipal Government

The local enterprises of Nam Liong Group, in the fierce international competition environment, still adhere to the business philosophy and development ambition, not only show their proud...

Read More

Nam Liong and a number of banks joint credit signing ceremony

June 20, 2018
The total amount of the Nam Liong Enterprise Co., Ltd. sponsored by the Land Bank was NT$750 million, and the fundraising case was completed. The signing ceremony was held...

Read More

2018 Taipei Cycle

Nam Liong Enterprise is going to attend 2018 Taipei Cycle to present foam composite materials.

Read More