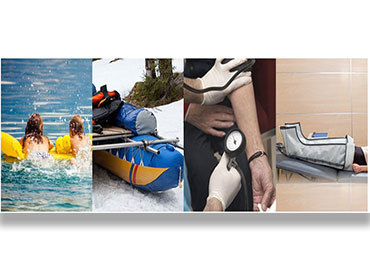 Laminated Inflatable Fabrics
Air mattress,Air chamber,Air bag
Our laminated fabrics is a professional solution of materials for Inflatable Device in wide applicant products in medical, outdoor, and water activities. Our materials comply with the chemical substance specifications of REACH and ROHS and have passed the ISO10993 biocompatibility test.

According to the different physical property requirements of the above categories, there will be different production methods in the process.

Our production equipment is the T-DIE laminating machine. The TPU can be melt-coated on the fabric and composite processing at the same time. The high production efficiency, the precision of film thickness, and stable production process are the advantages of our material by this process.

We have international ISO 9001 Quality and ISO14001 Environmental management system certification.

Please see the introduction of incoming materials, there are more detailed contents to help you find the suitable material or processing technology.
---
For outdoor, majorly applicable in beach float, dry bag, water bag, safety vest, air pillow,camping mattresss.
For medical,majorly applicable in medical tubes, compression theory system, blood pressure gauge.

Outdoor / Medical Mattress.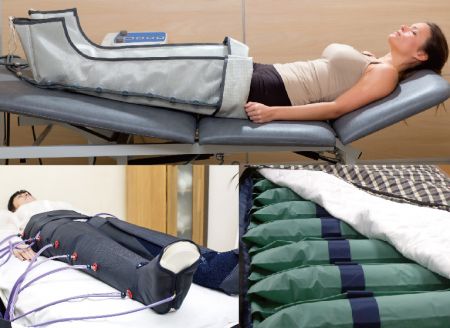 Medical Series
Medical inflatable materials are often used in the inflatable tube strips of medical mattresses....
Details
Outdoor Series
Outdoor inflatable materials are the most widely used materials in outdoor leisure equipment....
Details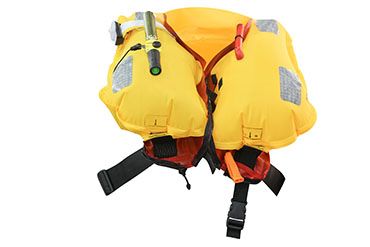 The ISO certified inflatable life jacket material, inflatable life vest material
The ISO-certified inflatable life jacket material is made of high-strength nylon and conforms...
Details
Laminated Inflatable Fabrics | A High-Performance Technical Fabric And Bio Rubber Sponge Manufacturer For 50 Years.
Located in Taiwan since 1972, Nam Liong Global Corporation,Tainan Branch is a high performance technical fabric and bio rubber sponge manufacturer.
Nam Liong Global Corporation,Tainan Branch provides high-tech, functional, environment-friendly polymers and high elastic foam materials to meet all kinds of requirements from our customers with our continuous R&D ability and great service quality.
NL has been offering customers high-quality tech textiles. Both with advanced fabric technology and 45 years of experience, NL ensures each customer's demands are met.
View our quality products
Wetsuit Material
,
Rubber Sponge
,
TPU Membrane
,
Fastening Tape
,
Resistant Fabric
,
Knitted Fabric
,
Non Slip Fabrics
,
Nail-Proof Fabric
,
Puncture Resistant Fabric
,
Stretch Fabric
,
Reflective Fabrics
,
Fire Retardant Fabric
,
Multifunctional Fabrics
and feel free to
Contact Us
.
---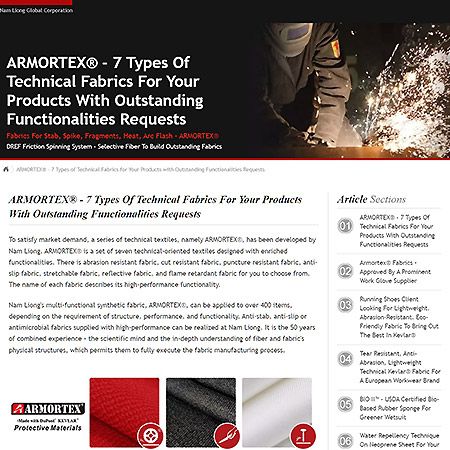 Nam Liong Story for Laminated Inflatable Fabrics