Material For Outdoor
Motorcycle Air Bag, Water Bag, Dry Bag, Inflatable Vest / Outdoor Sport Knee Pads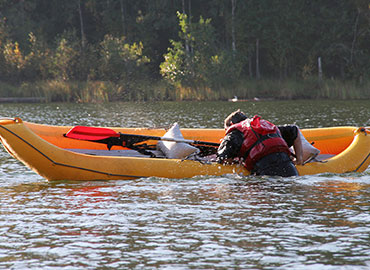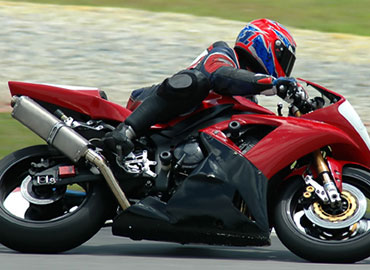 The kneepads are designed with stretch abrasion-resistant fabric, with Sponge pads, hook look closure elastic bands for easy-adjustment and comfortable wearing. Protect wearers from getting hurt during in outdoor activities.
By high frequency or heat welding to make an air tight chamber which can provide the function of outdoor mattress, motorcycle air bag, air pillow, inflatable vest.

Different composition of reverse coating and both sides TPU lamination are usable in water bag, dry bad, air bag.

Benefits of ARMORTEX® Cutting Pads & Boards:
- High quality cutting surface to decrease tool wear, increase pad wear and deliver cleaner cuts.
- Manufacturing process involves longer cycle times of heating & cooling the material.
- Higher degree of parallelism tolerance and significantly reduce tension which eliminates the bowing effect commonly seen with extruded plastic pads.
- ARMORTEX® cutting boards are designed for die cutting applications (CNC machine) and are proven to provide better cutting quality, increased pad wear, better tooling wear that equates to less defective parts & increased production.

The desire for outdoor activities is rapidly growing today. Using ARMORTEX® technical materials will add the value to the sports shoes and outdoor accessories by combining utilitarian functions with wearing comfort that leads to achieving high level of performance.

- Outdoor Accessories: Gloves, Protective gear, Knee pads, Elbow pads, Bags and etc.
- Outdoor Sports Shoes: Different types of athletic shoes (Jogging, Ballgames, climbing and etc.)


ARMORTEX® materials has been used in a wide range of sports applications, and are customizable in every aspect from the protection property and level desired to increase strength and durability. The Armortex® materials is offering abrasion, cut and gripping protection to the widely respected standards including EN388, ASTM-D3884, ASTM-D3886,ISO-12947. Also available with Hook and Loop tapes, provide the strongest bond and quick & easy adjustable closure for all applications.
Shoulder, knee, wrist, elbow, ankle and waist support etc.
Braces not only prevent and reduce injuries from sports, they also provide protection in our everyday lives. They can reduce pain and discomfort in the muscles due to poor posture and prolonged position. Choosing the suitable products for different application is very important.

Neoprene and Velcro are commonly used materials. Neoprene is light weight, warm, flexible and has very good support. Perforating the neoprene can help increase breathability and reduce moisture build ups and discomfort. With the help of Velcro, it is very easy to take on and off, and adjustable to provide tightness to your liking.
Press Release
Nam Liong Group participated in the press conference of Tainan Municipal Government

The local enterprises of Nam Liong Group, in the fierce international competition environment, still adhere to the business philosophy and development ambition, not only show their proud...

Read More

Nam Liong and a number of banks joint credit signing ceremony

June 20, 2018
The total amount of the Nam Liong Global Corporation,Tainan Branch. sponsored by the Land Bank was NT$750 million, and the fundraising case was completed. The signing ceremony...

Read More

2018 Taipei Cycle

Nam Liong Global Corporation,Tainan Branch is going to attend 2018 Taipei Cycle to present foam composite materials.

Read More