Regular EPDM Sponge
EP-07, EP-10, EP-20
Ethylene Propylene Diene Monomer Sponge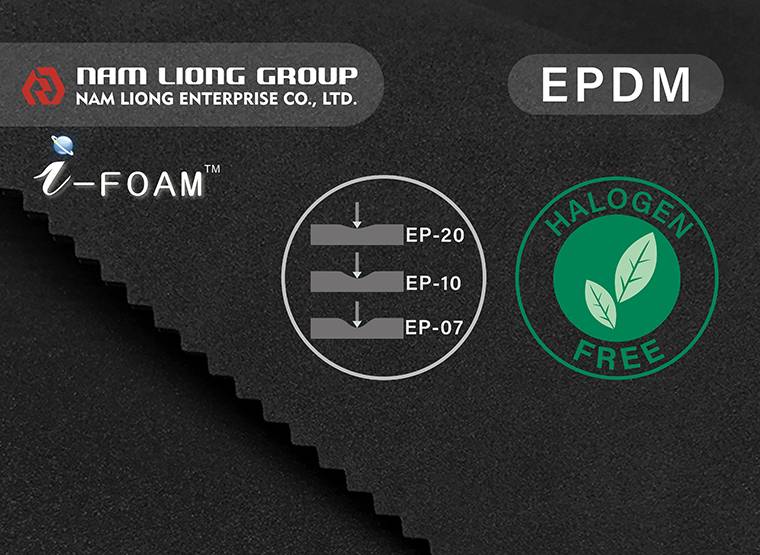 EPDM Sponge has excellent weather-resistance and is particularly suitable for various types of vehicles.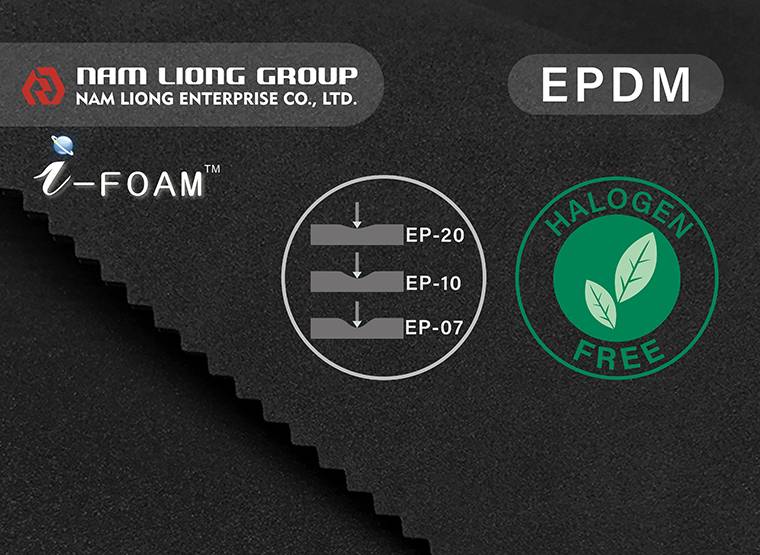 Ethylene Propylene Diene Monomer Rubber Sponge (EPDM) with the closed-cell structure resists to weather, ozone, alkaline, acid and heat are exceptional. EPDM foam is suitable as the gasket or buffer material for automotive and marine industries. This series is subcategorized by hardness to EP-07, EP-10 and EP-20.

Minimum bulk order quantity: 100 sheets of 1M x 3M
Features
Halogen free
Light-weight with high mechanical strength
Thermal Insulation
Non-water absorption
Shock absorption
Weather-resistance
FMVSS 302 flame-retardant pass
RoHS compliance
Applications
Gasket and buffer materials for machine, automotive and marine industries.
MODEL

EP-07

EP-10

EP-20

Polymer

Ethylene Propylene Diene Monomer (EPDM)

Color

Black

Black

Black

Type (ASTM D1056-00)

2A1

2A1/2A2

2A2

Hardness (ASKER TYPE C)

7 ± 5

10 ± 5

20 ± 5

Tensile Strength (MPa, JIS K6251)

0.25↑

0.39↑

0.59↑

Compression Resistance 25% (kPa, ASTM D1056)

14.7~44.1

15~50

35~65

Density (g/cm3, ASTM D1056)

0.10 ± 0.03

0.12 ± 0.03

0.15 ± 0.03

Thickness (mm)

Sliced per request
(Sponge block 37mm thick)

Sliced per request
(Sponge block 37mm thick)

Sliced per request
(Sponge block 36mm thick)

Size

1M x 1M
1M x 3M

1M x 1M
1M x 3M

1M x 1M
1M x 3M