Inflatable Outdoor Fabrics
Outdoor Series
Motorcycle Air Bag, Water Bag, Dry Bag Inflatable Vest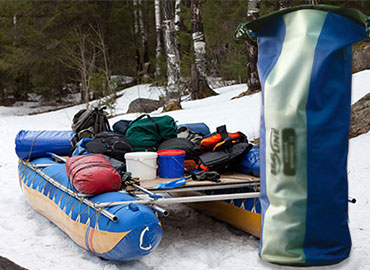 Fabric spec. from N70 to N1000D. TPU thickness from 0.050mm to 0.150mm
Our fabrics is excellent in high frequency, heat, ultra sonic welding to fullfill different
kind of process. ISO9237-1995 Non air-permeability approval to guarantee no air/liquid leakage
in air bag, mattress, pillow, food container, dry bag, water bag application.
Our next target is to produce certified life vest fabric in mid. of 2018.
Features
Woven fabric laminate TPU sheet.
Excellent for High Frequency / Heat / Ultra sonic welding.
Non-air permeability to keep dry.
Reverse coating or both sides TPU lamination to replace tradition.
Sewing process.
Specification
Full lamination.
Fabric Spec.: Nylon 70D - Nylon 1000D
TPU Thickness: 0.0500mm - 0.018mm
PU Coating (outer shell) + Fabric + PTU
TPU + Fabric + TPU
FDA approval for food / drinking contact surface.
Astm e2149-01 anit-bacteria.
ISO 9237-1995 NON-air permeability.
Press Release
Nam Liong Group participated in the press conference of Tainan Municipal Government

The local enterprises of Nam Liong Group, in the fierce international competition environment, still adhere to the business philosophy and development ambition, not only show their proud...

Read More

Nam Liong and a number of banks joint credit signing ceremony

June 20, 2018
The total amount of the Nam Liong Enterprise Co., Ltd. sponsored by the Land Bank was NT$750 million, and the fundraising case was completed. The signing ceremony was held...

Read More

2018 Taipei Cycle

Nam Liong Enterprise is going to attend 2018 Taipei Cycle to present foam composite materials.

Read More