Recycled Neoprene Treated Textile
X-SlipTex (XP)
Recycled neoprene water-based treated fabric with abrasion-resistance and anti-slip function.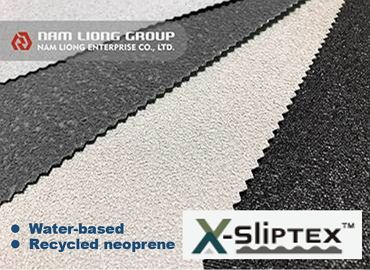 Recycled Neoprene Treated Textile is the polyester woven fabric treated by the recycled neoprene chips and the water-based binder. The recycled neoprene chips are made of the neoprene rubber sponge production scrap. It not only brings you the abrasion-resistance and anti-slip performance, but also lightens the trash burden to the earth at the same time. Recycled Neoprene Treated Textile can be laminated with the rubber foam for better comfort, better thermal insulation and water-resistance. Recycled Neoprene Treated Textile can be also self-adhesive if needed or be cut into strips or sheets according to the applications.

Features
Made of recycled neoprene scrap.
Abrasion-resistance (ASTM D-3886 1500 cycles and above).
Anti-slip.
Water-based binder.
PVC Free.
Natural surface without molding.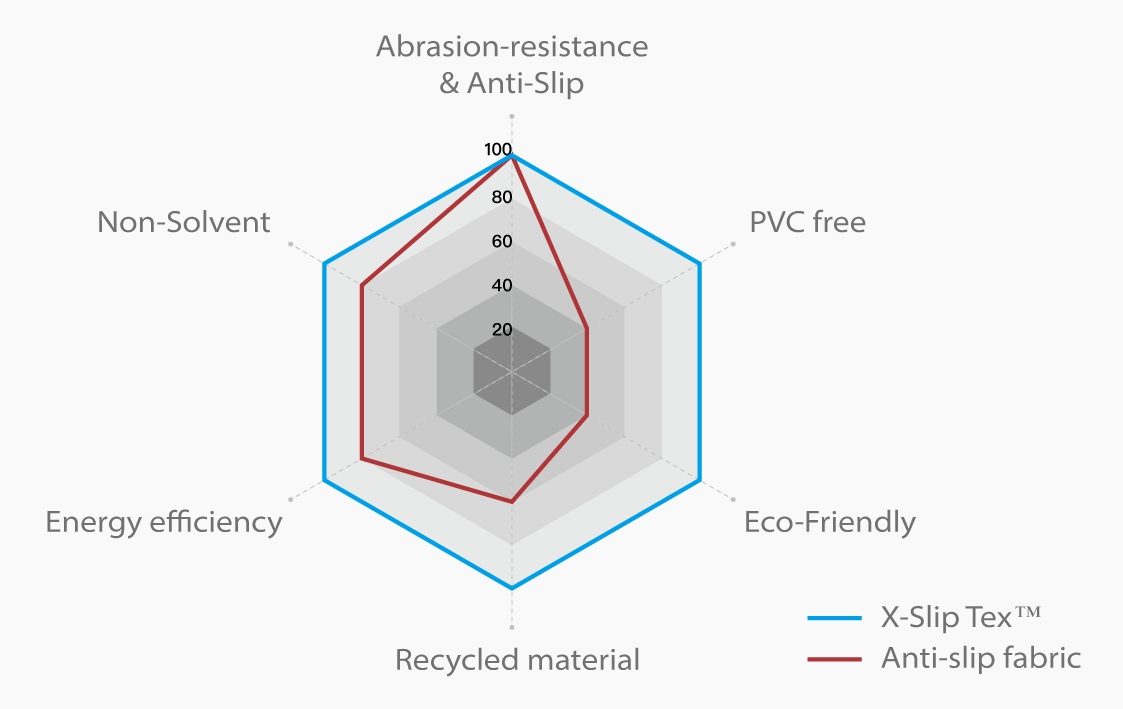 Minimum order
300 yards.
Applications
Medical device, sport Protection (knee pads, elbow pads), industrial gloves , motorcycle gloves, shoes material, bags, stairways, surfing boards, fishing waders, etc....all kind of products which require abrasion resistant function.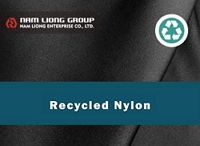 Recycled Nylon fabric and rubber sponge composite material
Recycled Nylon jersey is the fabric made of the recycled Nylon fibers and can be laminated to the rubber sponge.
Gallery
Related Products

---
Press Release
Nam Liong Group participated in the press conference of Tainan Municipal Government

The local enterprises of Nam Liong Group, in the fierce international competition environment, still adhere to the business philosophy and development ambition, not only show their proud...

Read More

Nam Liong and a number of banks joint credit signing ceremony

June 20, 2018
The total amount of the Nam Liong Global Corporation,Tainan Branch. sponsored by the Land Bank was NT$750 million, and the fundraising case was completed. The signing ceremony...

Read More

2018 Taipei Cycle

Nam Liong Global Corporation,Tainan Branch is going to attend 2018 Taipei Cycle to present foam composite materials.

Read More