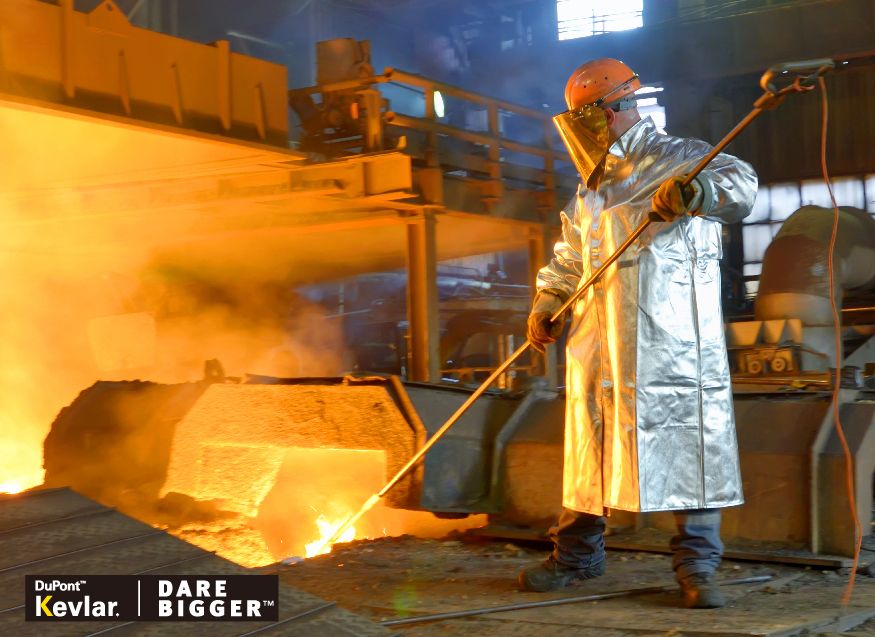 Fire Retardant Fabrics
Inherently And Permanently Flame Retardant
---
Insulation Fabrics and Reinforcement Materials for Fire Suits
EN ISO 15025 Procedure A / Procedure B
ZEROMELTS® fire resistant fabrics provide excellent thermal protection and heat isolation within hazardous environments.

ZEROMELTS® are made of inherently FR fibers such as DuPont Kevlar, Nomex, oxidized PAN fiber, modacrylic, etc. Available in different constructions, weights, and processing for different requirements. It combines with other functions such as high-visibility, abrasion resistance, gripping for value-added purpose.

ZEROMELTS® fire resistant fabrics are commonly used in the following applications, firefighter suit/gloves, tactical gear, motorcycle apparel and protective clothing which covers military, oil and gas, welding and utilities.
For Further Fabric Details, Please Refer To The Entries Below.
Fire Retardant Fabrics | A High-Performance Technical Fabric And Bio Rubber Sponge Manufacturer For 50 Years.
Located in Taiwan since 1972, Nam Liong Global Corporation,Tainan Branch is a high performance technical fabric and bio rubber sponge manufacturer.
Nam Liong Global Corporation,Tainan Branch provides high-tech, functional, environment-friendly polymers and high elastic foam materials to meet all kinds of requirements from our customers with our continuous R&D ability and great service quality.
NL has been offering customers high-quality tech textiles. Both with advanced fabric technology and 45 years of experience, NL ensures each customer's demands are met.
View our quality products
Wetsuit Material
,
Rubber Sponge
,
TPU Membrane
,
Fastening Tape
,
Resistant Fabric
,
Knitted Fabric
,
Non Slip Fabrics
,
Nail-Proof Fabric
,
Puncture Resistant Fabric
,
Stretch Fabric
,
Reflective Fabrics
,
Fire Retardant Fabric
,
Multifunctional Fabrics
and feel free to
Contact Us
.
---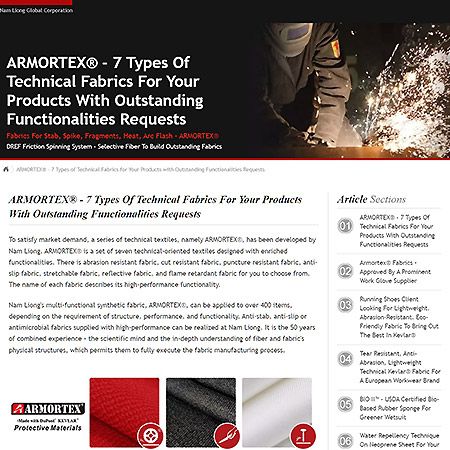 Nam Liong Story for Fire Retardant Fabrics