What is the best packing method for closed-cell rubber sponge sheet?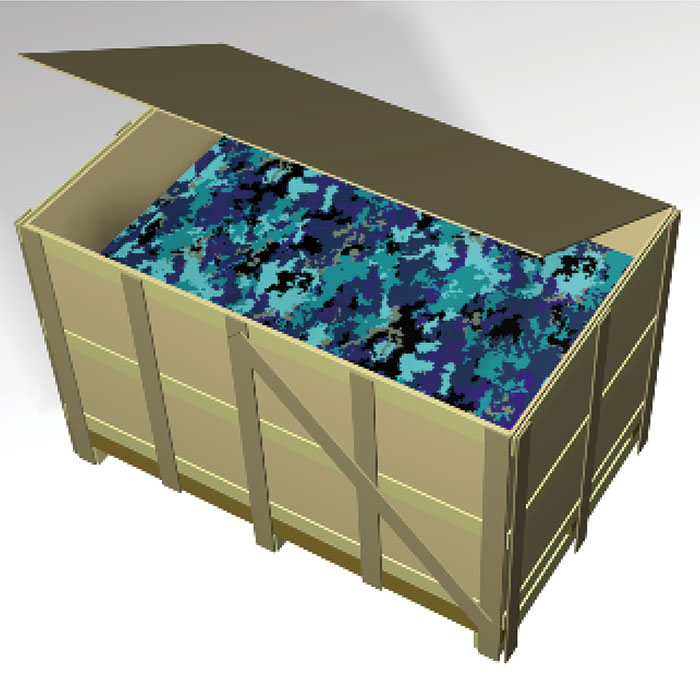 Closed-cell rubber sponge, such as Chloroprene Rubber Sponge or Ethylene Propylene Diene Monomers (EPDM) sponge consist of innumerable sealed gas-filled cells. The cells are vulnerable to heavy pressure and creases. In order to reduce creases being caused in packing, the recommended method for sponge sheet is s to be laid flat inside a crate to keep them secured.

A Standard wooden cate can load 800mm thick foam materials in total. Take 2.0mm foam laminate as an example, 400 sheets can be loaded. A standard crate with 51"x83" foam materials is 4 Cubic Meters (CBM) and a standard crate with 51"x130" foam materials is about 5.4 Cubic Meters (CBM). The actual size and the gross weight varies based on the actual quantity to be shipped.
Press Release
Nam Liong Group participated in the press conference of Tainan Municipal Government

The local enterprises of Nam Liong Group, in the fierce international competition environment, still adhere to the business philosophy and development ambition, not only show their proud...

Read More

Nam Liong and a number of banks joint credit signing ceremony

June 20, 2018
The total amount of the Nam Liong Enterprise Co., Ltd. sponsored by the Land Bank was NT$750 million, and the fundraising case was completed. The signing ceremony was held...

Read More

2018 Taipei Cycle

Nam Liong Enterprise is going to attend 2018 Taipei Cycle to present foam composite materials.

Read More