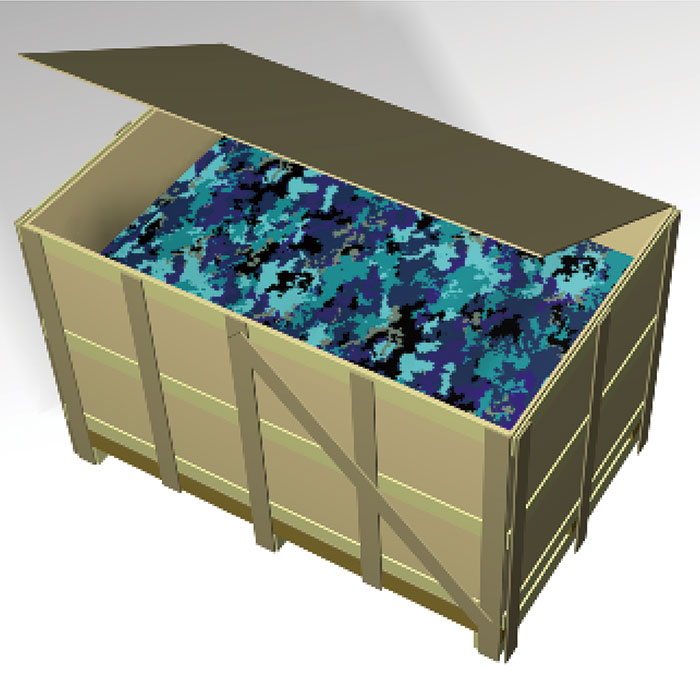 What is the best packing method for closed-cell rubber sponge sheet?
Closed-cell rubber sponge, such as Chloroprene Rubber Sponge or Ethylene Propylene Diene Monomers (EPDM) sponge consist of innumerable sealed gas-filled cells. The cells are vulnerable to heavy pressure and creases. In order to reduce creases being caused in packing, the recommended method for sponge sheet is to be laid flat inside a crate to keep them secured.
---
A standard wooden cate can load 800mm thick foam materials in total. Taking 2.0mm foam laminate as an example, 400 sheets can be loaded. A standard crate with 51" x 83" foam materials is 4 Cubic Meters (CBM) and a standard crate with 51" x 130" foam materials is about 5.4 Cubic Meters (CBM). The actual size and the gross weight varies based on the actual quantity to be shipped.

Roll packing is another way to pack the foam materials. However, since this packing method would cause the irrecoverable trace mark easily, we wouldn't suggest to pack rubber sponge foam material in this way. This is more suitable for small quantity sample order.
Related Products