Material For Automotive
Sunroof,Car Cover, Car Seat, Car Air Bag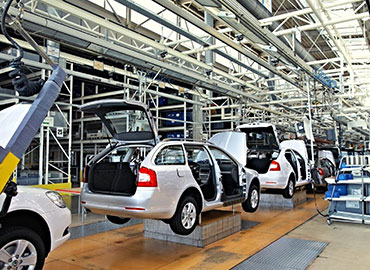 Materials we produce are popularly used in different industries, especially in automotive market and its accessories.

By lamination or extrusion with different fabric, waterproof and airtight commodity widely applied in car accessory such as sunroof, car cover, car seat and car air bag.

Rubber Sponge materials have the characteristics of good protection, seal and anti-slip. Those can be found on various parts or accessories in the vehicle, such as headlight gasket, part gasket, seal, seat cover, cup holder and so on.

Loose loop (knitted loop) is effective in help seat pad foaming process, it is an assembly that suitable for steep curves at the join seam of seating.
Related Products

CR Sponge

---

Nam Liong SEAMATE® Chloroprene Rubber Foam material is the closed-cell foam with good elasticity. It has the features of soft hand-feeling, water-proof, weather-resistance and warm-keeping. Chloroprene Rubber Foam, which resists to sea water, chemicals, fire and ozone, can be laminated with various fabrics for different performance. Below are the models in this series.

---

---
Press Release
Nam Liong Group participated in the press conference of Tainan Municipal Government

The local enterprises of Nam Liong Group, in the fierce international competition environment, still adhere to the business philosophy and development ambition, not only show their proud...

Read More

Nam Liong and a number of banks joint credit signing ceremony

June 20, 2018
The total amount of the Nam Liong Global Corporation,Tainan Branch. sponsored by the Land Bank was NT$750 million, and the fundraising case was completed. The signing ceremony...

Read More

2018 Taipei Cycle

Nam Liong Global Corporation,Tainan Branch is going to attend 2018 Taipei Cycle to present foam composite materials.

Read More