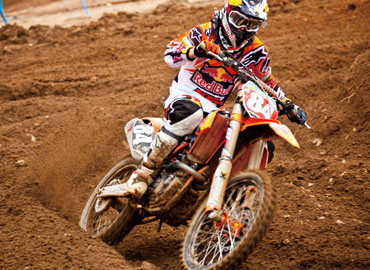 Material For Personal Protection
Fabrics for Motocycle Gear
Motorcycle protective apparel has become a requirement for professional motorcycle riders in most European countries. Unlike heavy and non-breathable leather, we offer a wide range of abrasion-resistant and heat-resistant materials for different areas of motorcycle protective apparel.
---
● Reinforced With Kevlar® Materials
A motorcycle slide can generate heat from friction, so the heat-resistant and abrasion properties are important when comes to selecting suitable materials for motorcycle outerwear. Armortex® offers stretchable abrasion-resistant patches on vulnerable areas such as areas are knees, elbows, shoulders, and hips. Klim the technical riding gear brand has reinforced with the Armortex® fabrics in their pants.
Also, a 100% Kevlar is too stiff and has no stretch. We are offering breathable Kevlar® knit lining that is blended with elastane to create stretch properties that will wear much more comfortably. The fabric has been chosen by the largest motorcycle clothing brand Alpinestars for their products.
● Denim with UHMWPE Materials
In order to provide materials that are more cut-resistant and soft, we have blended the Kevlar with strong fiber UHMWPE to increase durability and resistance to cut and tear.
The materials have high flexibility which makes denim fabric light and comfortable and prevents abrasions in high-use areas such as the knees.
UHMWPE Cut-Resistant for Anti-theft backpacks
Namliong has an exclusive line of collection that is made from an innovative combination of UHMWPE and other strong fibers such as Stainless steel/Glass fiber weaved by special high-density knitting machines. The fabrics are excellent choices to be used for Cut resistant clothing for workers in the glass, metal, recycling, or automotive industries. It is also being most recently used for Anti-theft Bag to protect your personal belongings from criminals.

Namliong also provides OEM/ODM service of finished bags. We are equipped in creating new model designs as well as making logo designs and changes.
Personal Protective Equipment & Safety Gear: Knee Pads And Work Gloves
PPE includes items such as gloves, safety shoes, coveralls or vests. Namliong has many years of experience in this area and our fabrics comply with numerous standards including EN-ISO and ASTM.

Armortex® provides a wide range of protective fabrics to build excellent safety protection. For example, the coated fabric on the knee pad to prevent abrasion wounds and injuries. The Anti-slip palm material gives extra grip to work gloves when handling tools and objects.
Related Products