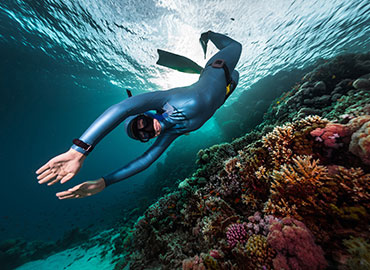 Material For Watersports
Surfing, Diving, Swimming, Triathlon, Fishing
Chloroprene Rubber Sponge (neoprene) is a foamed rubber sponge with closed cell structures; its features as soft, waterproof, good hermetic seal, adhesion force, heat preservation and high strength, and good resistance to seawater, chemicals, and fire.

Chloroprene Rubber Sponge is a suitable material for watersport clothing such as surfing suit, diving suit, swimsuit, spearing suit and rash guard....etc. It brings better protection and comfort for the wetsuit wearers.
---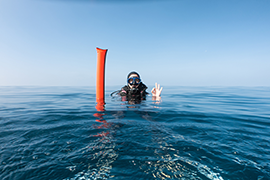 For different functional needs, the Chloroprene Rubber Sponge (neoprene) can be laminated with various functional fabrics, such as 4-way highly stretch fabric, abrasion resistance fabric, thermal-keeping fabric, etc. Or the laminate can be post-treated to make the materials have better water-repellent performance, lower the water absorption or better thermal insulation with Titanium treatment. The wetsuit with our hook and loop materials can make the suit with better functional performance and designs.

For triathlon suit wearer and swimmer, the smooth surface of Chloroprene Rubber Sponge can lower the friction under the water and provides UPF 50+ sun protection since Chloroprene rubber sponge is the closed-cell structure.

Nam Liong provides high quality TPU waterproof membranes and laminated materials with waterproof and water pressure resistance, which are used in various water sports products such as:

1. Suitable for making dry wetsuits and the inner lining of socks, providing divers and surfers with more comfort activity.

2. Waterproof and moisture-permeable TPU and laminated materials can be made into Dry bags, sailboat cloth materials and sailboat covers, etc.

3. Material for inflatable products, such as buoyance bag, life jacket, surfing kite inflatable liner, BCD bags, etc.

According to the thickness and characteristics required by customers, we can provide product materials that meet various needs.
Related Products