How do I choose the suitable sponge from the Nam Liong product line?
Nam Liong Global Corporation,Tainan Branch. produces many different kinds of foams with various polymers for different applications, such as water sports, outdoor products, protection accessories, gasket for automobile, etc. Different application has it requirements, for example, flame-retardant, weather resistance, chemical resistance, high elongation and so on. You may choose the suitable polymer based on the characteristics you need for the applications.

【Consumer-use product】For example, shoes, bag, sports protection accessories, swimwear, fitness suit, wetsuit…etc. You may refer to below table and chart for the suitable polymer.
Thermoplastic

CR

CR/SBR

Water proof

◎

◎

◎

Wind proof

Soft and elastic

△

◎

○

Compression and recovery

△

◎

○

Light-weight

◎

○

○

Color availability

◎

△

△

Eco-friendly

◎

○

△

Applications

Bag, sneakers, sport supports…

Diving suit, surfing suit, swimwear, medical supports…

Bag, boots, sport supports, fitness suit…

◎: Excellent ○: good  △: Fair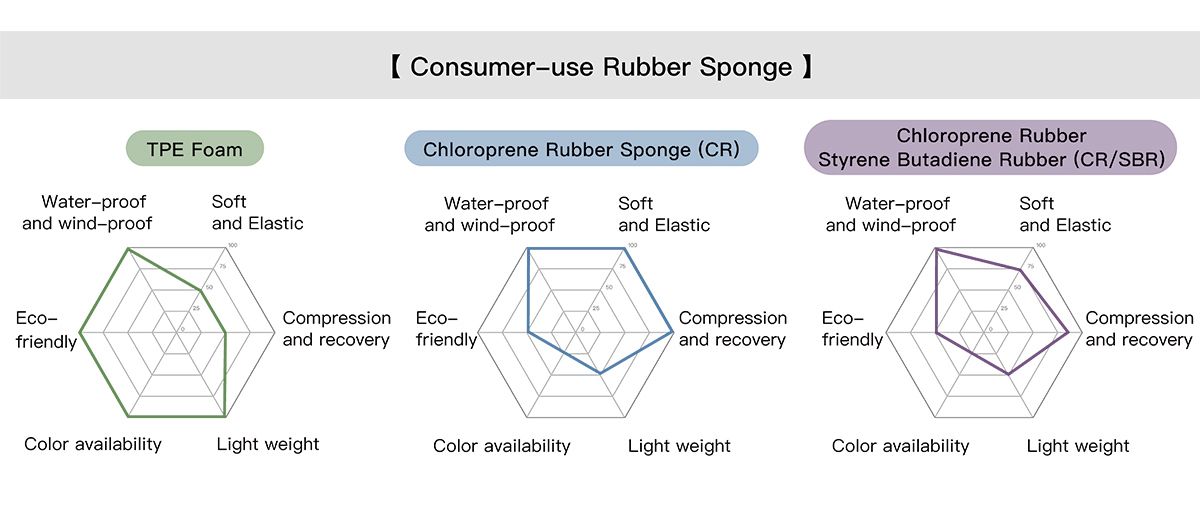 【Industrial-use product】For example, headlight gasket for automobile, shock absorption material for battery, butter material for machine, sound-insulation material for trail industry…etc. You may consider among Ethylene Propylene Diene Monomers (EPDM), Chloroprene Rubber Sponge (CR), Chloroprene Rubber / Styrene butadiene rubber (CR/SBR) and Styrene butadiene rubber / Ethylene Propylene Diene Monomers (SBR/EPDM) for different requirements.
EPDM

SBR/EPDM

CR

CR/SBR

Physical strength

☉

△

◎

○

Flame retardant

△

☉

◎

○

Oil resistance

△

☉

◎

○

Compression resistance

☉

△

◎

○

Chemical resistance

◎

☉

○

△

Weather resistance

◎

○

☉

△

◎: Excellent ○: Very good  ☉: Good  △: Fair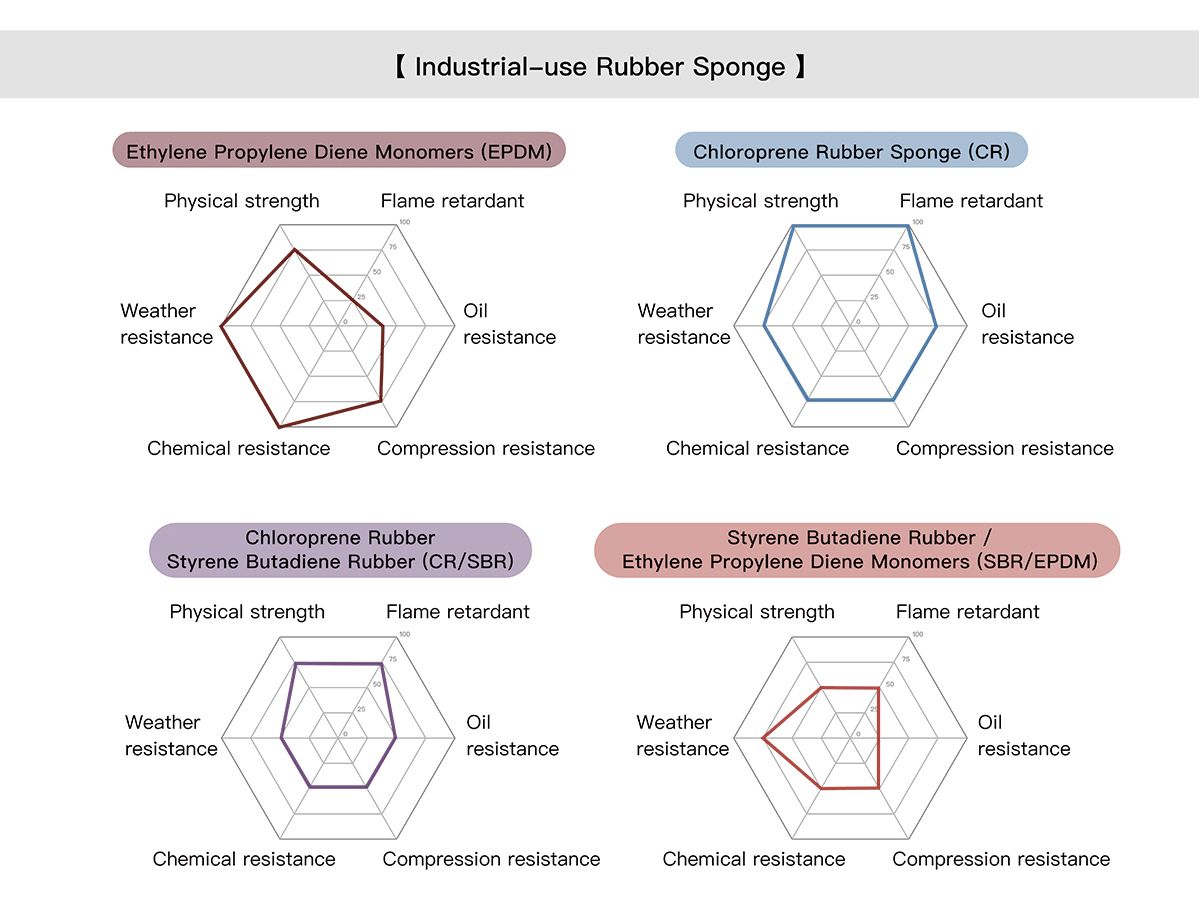 Press Release
Nam Liong Group participated in the press conference of Tainan Municipal Government

The local enterprises of Nam Liong Group, in the fierce international competition environment, still adhere to the business philosophy and development ambition, not only show their proud...

Read More

Nam Liong and a number of banks joint credit signing ceremony

June 20, 2018
The total amount of the Nam Liong Global Corporation,Tainan Branch. sponsored by the Land Bank was NT$750 million, and the fundraising case was completed. The signing ceremony...

Read More

2018 Taipei Cycle

Nam Liong Global Corporation,Tainan Branch is going to attend 2018 Taipei Cycle to present foam composite materials.

Read More