Is Aramid the same as Kevlar®? What are the differences between them?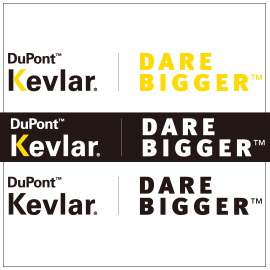 Kevlar® is a registered trademark of E.I. du Pont de Nemours & Company (DuPont™). Kevlar® is a para-aramid fiber in the aromatic polyamide family, created in DuPont's lab in 1965. It possesses unique combination of high strength, toughness and thermal stability. It can be spun and weaved into different fabric structures including woven, non-woven and knitted, or blended or coated for more of different functions.

Kevlar® is inherently flame retardant. It does not drip or melt when exposed to open fire, and only begins to char at 400°C.

There are many different applications with Kevlar® that go beyond everyone's imagination. Kevlar® helps make a wide variety of Protective Products in the future and meet the diverse needs.

Related Products

KK-10

---

This specific woven fabric is made with 100% Kevlar® brand fiber helps provide not only incredibly cut-resistant but is inherently flame-resistant, offering protection to wearers who are working in thermal-hazardous environments -- making it a smart choice for workers who encounter both cut and heat on the job.

---

KX-200BO

---

Th fabic is needle punch non woven felt, comprised of Kevlar® brand fiber and Nomex® Meta-Aramid, providing permanently flame-resistant and does not melt or drip when in contact with Fire or Heat.

---

KN-6362DR

---

Blended with DuPont™ Kevlar®, ARMORTEX® this 4-way stretch & water repellent abrasion resistant fabric has excellent tearing resistance and durability. The nylon side is treated with durable water repellent finishing and allows customers to print their designs; the Kevlar side provides abrasion resistant support to the entire product. The 4-way stretch feature makes it a perfect material for partial reinforcement on protective working trousers, sports gloves, motorcycle apparel, protective equipment, sports accessories, etc.

---

---
Press Release
Nam Liong Group participated in the press conference of Tainan Municipal Government

The local enterprises of Nam Liong Group, in the fierce international competition environment, still adhere to the business philosophy and development ambition, not only show their proud...

Read More

Nam Liong and a number of banks joint credit signing ceremony

June 20, 2018
The total amount of the Nam Liong Enterprise Co., Ltd. sponsored by the Land Bank was NT$750 million, and the fundraising case was completed. The signing ceremony was held...

Read More

2018 Taipei Cycle

Nam Liong Enterprise is going to attend 2018 Taipei Cycle to present foam composite materials.

Read More