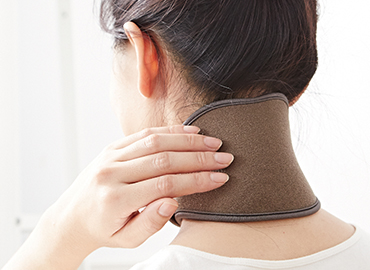 Material For Energy Healthcare Brace Series
Energy Healthcare Brace Series (E-coating)
The energy healthcare brace series use high-tech materials to promote blood circulation.
7K foam is highly breathable and elastic. It may not cause sultry and allergic problem, especially for whole-day wearing. The product releases far infrared rays to soothe muscles and pain in other joints.
---
The energy healthcare brace series are registered by the US Environmental Protection Agency. The products are harmless, may not affect the environment.

7K foam is an eco-friendly compound foam with very good breathe and elongate properties, with functional fabrics to apply a skin-friendly and multi-functional new compound foam.

♦ E → Environment-Friendly
Environment-friendly laminate is safe of human skin and redone buried to earth.
♦ C → Creativeness
Create new material composition and lead to Industry trends.
♦ 0 → 0ptional
Coupled with various functional fabrics for more options in vitality products.

In 2015, Namliong industrial company introduces the 7K foam product into the medical and protective gear market. Providing diversified products with higher quality, environmental protection and comfortable.


The Protective gears release far infrared rays, in the spectral range of 4 microns ~ 14 microns, help to expand blood vessel and improve blood circulation and continuously uplift the metabolic rate of the body. Nam Liong Global Corporation,Tainan Branch has developed the coating technology in attaching the energy powder to the textile material. This is unique and outstanding material doesn't need to consume any electricity but effectively reduce the discomfort of the burns or dry skin. Moreover, the far-infrared rays won't generate electromagnetic waves, which may affect the health.

To prevent any possible skin discomfort caused by direct contacting with energy powder, we utilized the protective coating to obtain the advantage of far infrared rays and thus provide the comfort from daily usage.

Combined 7K foam with far-infrared rays, use for medical product, energy health Protective gears, shoes, baby products and handbags. Namliong provide more selectivity in the material product.