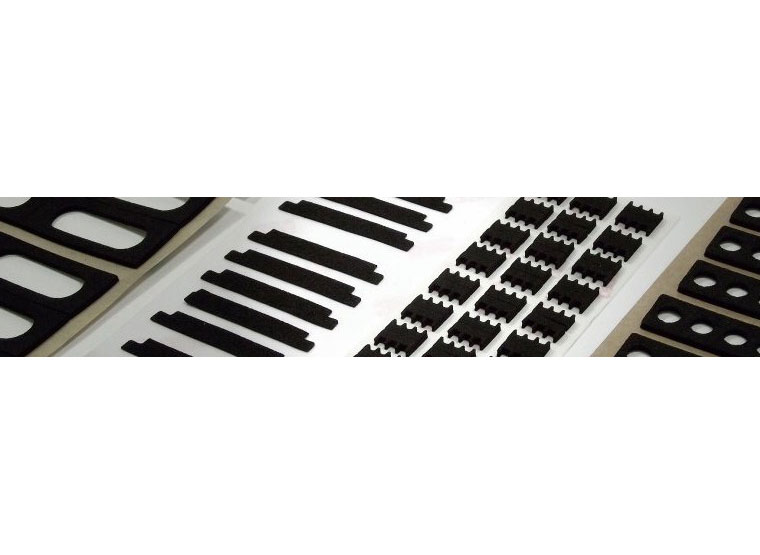 Material For Industrial-use
Cutting Boards / Pads
Industrial-use Rubber Sponge with closed cell structure has outstanding functions such as high mechanical strength, elasticity, low thermal conductivity, excellent heat retention, water proof and flame retardant. Based on the polymer types: Chloroprene Rubber Sponge (neoprene), Ethylene Propylene Diene Monomer Rubber Sponge (EPDM)....etc.
---
Industrial-use Rubber Sponge can be used in a wide range of applications, such as gasket materials, heat preserving thermal insulation materials, special electronic components shockproof materials, the buffer of industrial equipment, motor vehicles, and boats (gasket, seal packing collar, and cushion material). It has been commonly seen in below industries.

1. Automotive and Transportation Industries.
2. Electric and Electronic.
3. Industrial.
4. Apparatus Equipment.
5. Construction.

Benefits of Armortex® Cutting Pads & Boards:
- High quality cutting surface to decrease tool wear, increase pad wear and deliver cleaner cuts.
- Manufacturing process involves longer cycle times of heating & cooling the material.
- Higher degree of parallelism tolerance and significantly reduce tension which eliminates the bowing effect commonly seen with extruded plastic pads.
- Armortex® cutting boards are designed for die cutting applications (CNC machine) and are proven to provide better cutting quality, increased pad wear, better tooling wear that equates to less defective parts & increased production.
Related Products

CR Sponge

Nam Liong SEAMATE® Chloroprene Rubber Foam material is the closed-cell foam with good elasticity. It has the features of soft hand-feeling, water-proof,...

Details