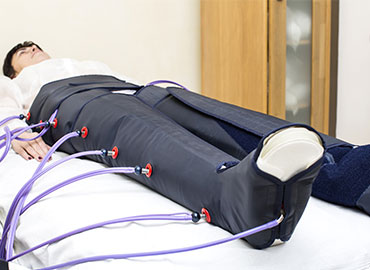 Material For Medical & Healthcare
Medical Mattress, Comression Therapy System, Medical / Sports Protection
• By high frequency or heat welding to make an air tight chamber which can provide the function of compression therapy system, protection cushion, inflatable medical/outdoor mattress.
• Extrusion lamination provides better price competition and Bio-compatibility approval to comply Quality standard.
• Brushed Fabric / Velour laminate can be widely applied in medical / sports protective products.
• High frequency weldable for better performance.
---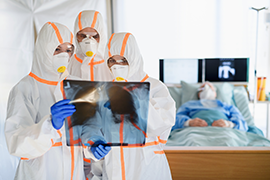 Rubber Sponge Division in Nam Liong has various foam products with different raw materials. Those sponges with excellent cushion function bring good protection and support to the wearer. The sponges laminated with curtain fabrics or treated with germanium or titanium can improve the blood circulation even more. The hook and loop material in our company offers better fastening performance to the finished medical products.

• With the moisture property, our new designs of protective cloth are wearing of comfort, prolong the time of wearing.
• Having the approval of CNS 14798, as well as the standard of AAMI PB70 Level 4.
• To prevent the penetration of fluid and droplet from the seams of cloth, the seam sealing tape can be applied to enhance the protection.
• The inhibition of bacterial can be revealed by incorporating the anti-bacterial agent into the textile.
Related Products

Medical Series

Medical inflatable materials are often used in the inflatable tube strips of medical mattresses. The pump and microcomputer are used to make the tubular...

Details