Material For Medical & Healthcare
Medical Mattress, Comression Therapy System, Medical / Sports Protection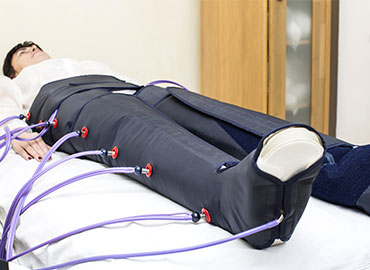 By high frequency or heat welding to make an air tight chamber which can provide the function of compression therapy system, protection cushion, inflatable medical/outdoor mattress.

Extrusion lamination provides better price competition and Bio-compatibility approval to comply Quality standard.

Brushed Fabric / Velour laminate can be widely applied in medical / sports protective products.

High frequency weldable for better performance.

Rubber Sponge Division in Nam Liong has various foam products with different raw materials. Those sponges with excellent cushion function bring good protection and support to the wearer. The sponges laminated with curtain fabrics or treated with germanium or titanium can improve the blood circulation even more. The hook and loop material in our company offers better fastening performance to the finished medical products.
Related Products

Medical Series

---

Bio-compatibility & non-air permeability approval are reliable in medical application. It offers the excellent function in the application of compression therapy system, inflatable protection cushion, medical mattress/tubes.Our new development, laminate TPU on different weight brush fabric, it gives a soft touch on skin but strong enough to give certain support in orthopedic & sports protection. Also, the brush side will perfectly fastening hook and molded hook, will be widely applied in medical / orthopedic/sports protective products.

---

---
Press Release
Nam Liong Group participated in the press conference of Tainan Municipal Government

The local enterprises of Nam Liong Group, in the fierce international competition environment, still adhere to the business philosophy and development ambition, not only show their proud...

Read More

Nam Liong and a number of banks joint credit signing ceremony

June 20, 2018
The total amount of the Nam Liong Global Corporation,Tainan Branch. sponsored by the Land Bank was NT$750 million, and the fundraising case was completed. The signing ceremony...

Read More

2018 Taipei Cycle

Nam Liong Global Corporation,Tainan Branch is going to attend 2018 Taipei Cycle to present foam composite materials.

Read More