Bio-Based Membrane
contain Dupont Tate&Lyle Susterra ®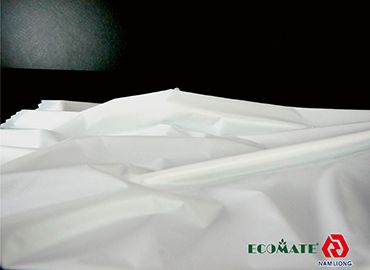 ECOMATE® Membrane
Namliong bio-based TPU film (Ecomate® ) pass the OK bio-based certification (No.B 13-166-A). We introduced DuPont's Susterra® bio-based raw materials into our product catalogue to manufacture green biological products that are environmentally friendly and replace petrochemical raw materials. It also helps corporate representatives and brand manufacturers to demonstrate our corporate social responsibility and contribute to carbon reduction.

Susterra ® is the new green material present by the company DuPont Tate & Lyle Bio Products which found in 2004. The 1,3-Propanediol from a sustainable & renewable dextrose source. 100% bio-base Susterra ® is petroleum-free and derived from fermentation process.

The production of Susterra® consumes 40% less energy and reduces greenhouse gas emissions (CO2) by more than 40% versus petroleum-base 1,3-propanediol and Prop. glycol.

---
Press Release
Nam Liong Group participated in the press conference of Tainan Municipal Government

The local enterprises of Nam Liong Group, in the fierce international competition environment, still adhere to the business philosophy and development ambition, not only show their proud...

Read More

Nam Liong and a number of banks joint credit signing ceremony

June 20, 2018
The total amount of the Nam Liong Global Corporation,Tainan Branch. sponsored by the Land Bank was NT$750 million, and the fundraising case was completed. The signing ceremony...

Read More

2018 Taipei Cycle

Nam Liong Global Corporation,Tainan Branch is going to attend 2018 Taipei Cycle to present foam composite materials.

Read More