Laminated Fabrics
GARMENT/OUTDOORS/HOME TEXTILE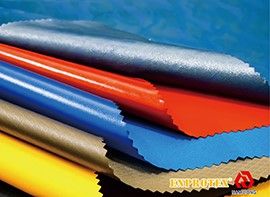 Fabric laminate waterproof & bretahble TPU to provide good waterproofness & excellent thermo-keeping function
Features
Nam Liong tech-lamination division blows TPU and also works with different weavers & knitting houses to work on 2-layer and 3-layer laminations.

Nam Liong tech-lamination division can also provide high bonding fabric for outdoors, watersports industry; good stretch, excellent thermos-keeping fabrics for home textile.

Moreover, Nam Liong could also laminate brushed fabric(velour) on 0.050mm-0.080mm TPU for orthopedic application.

Several laminated fabrics receive Oeko-Tex class Ⅱ(TPVO 072160)approval since 2011. Our goal is keeping providing safe & environmental-friendly material.
---
Press Release
Nam Liong Group participated in the press conference of Tainan Municipal Government

The local enterprises of Nam Liong Group, in the fierce international competition environment, still adhere to the business philosophy and development ambition, not only show their proud...

Read More

Nam Liong and a number of banks joint credit signing ceremony

June 20, 2018
The total amount of the Nam Liong Enterprise Co., Ltd. sponsored by the Land Bank was NT$750 million, and the fundraising case was completed. The signing ceremony was held...

Read More

2018 Taipei Cycle

Nam Liong Enterprise is going to attend 2018 Taipei Cycle to present foam composite materials.

Read More